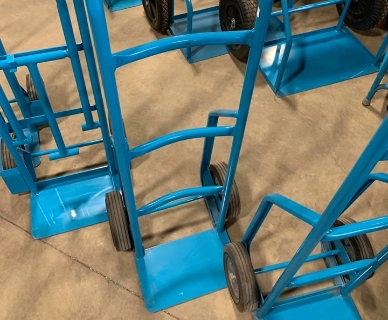 WHEELERS, DOLLIES, AND BOTTLE CARTS
Whether you need to move a vehicle or a heavy piece of equipment, our reliable wheel dollies make the job a breeze. At GD Liquidators, you can find all kinds of heavy-duty, versatile, and hydraulic wheel dollies that meet your specific requirements.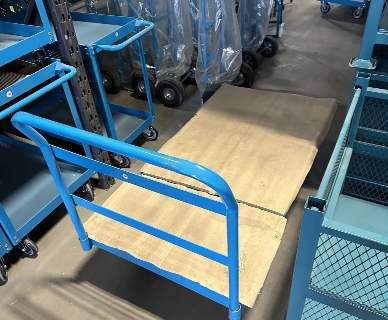 PICKING AND FLAT CARTS
When you need to move a lot of items in your warehouse, you can't afford to lose inventory or time. Our heavy-duty picking carts allow you to improve your accuracy and efficiency. Ideal for moving multiple machines and equipment at once, picking carts improve efficiency and productivity.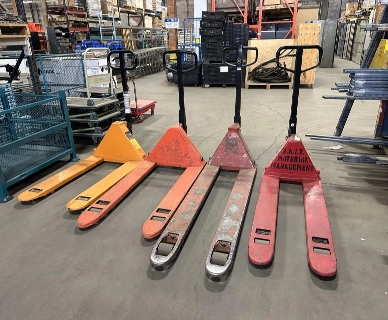 PALLET JACKS
Our pallet jackets can help you quickly and easily move light or heavy pallets within your warehouse. It is the most basic form of a forklift that helps lift heavy equipment and machinery in your warehouse. We have pallet jackets readily available to keep your operations moving.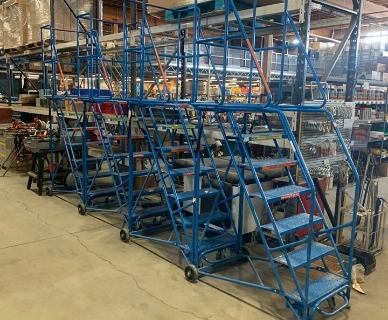 ROLLING LADDERS
Make sorting items in your warehouse easier with our assortment of rolling ladders available in various sizes. Rolling ladders allow for easy mobility and maneuverability and are equipped with a stable and secure platform and handrails.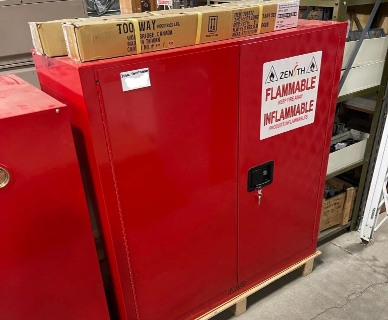 FLAMMABLE AND AEROSOL STORAGE
Protect your equipment from fire damage with our selection of flammable and aerosol storage lockers. Flammable lockers are manufactured by using fire-resistant material and designed with proper ventilation.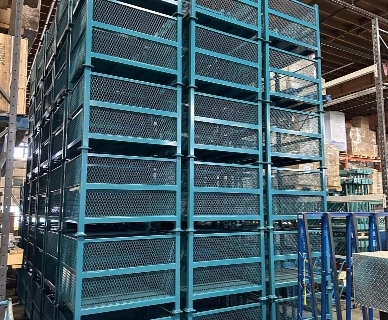 MISCELLANEOUS WAREHOUSE HANDLING
You can find a wide range of high-quality warehouse handling equipment that can revolutionize your workflow and maximize productivity. Our team is here to assist you and offer expert recommendations for the equipment you need.