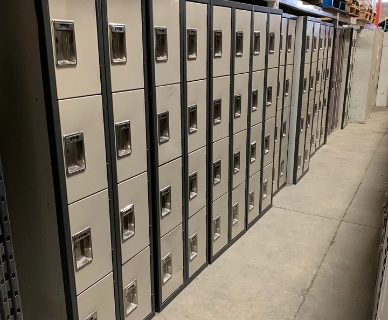 LOCKERS
At GD Liquidators, we offer a wide selection of lockers that are not only functional but also stylish, elevating the aesthetics of your space. Whether you need lockers for schools, offices, gyms, or any other setting, we have the perfect solution for you.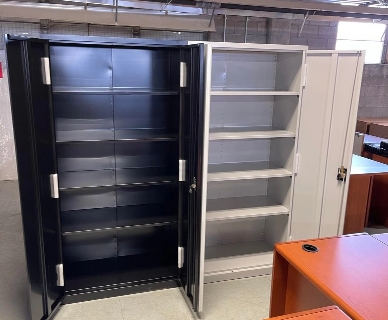 STORAGE CABINETS
Choose from sleek and modern designs to sturdy and durable construction. With a wide range of sizes, styles, and configurations available, you find the ideal storage cabinet solution that promotes a clutter-free environment.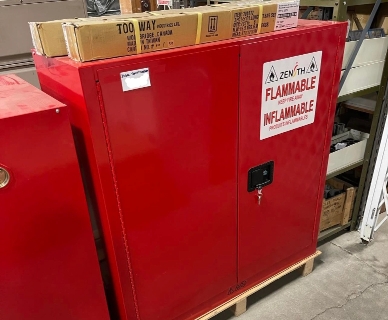 FLAMMABLE STORAGE
Protect your workplace confidently and ensure safety compliance with our state-of-the-art flammable storage solutions made of fire-resistant material and designed with proper ventilation.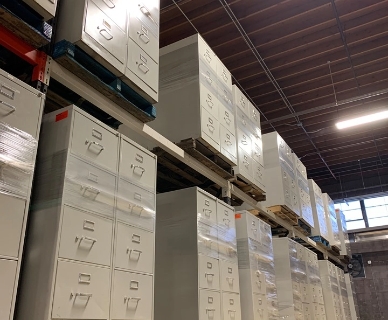 FILING CABINETS
Revolutionize your office organization with our premium filing cabinets that are designed to optimize efficiency and elevate productivity. At GD Liquidators, we offer a wide selection of filing cabinets that combine style, functionality, and durability.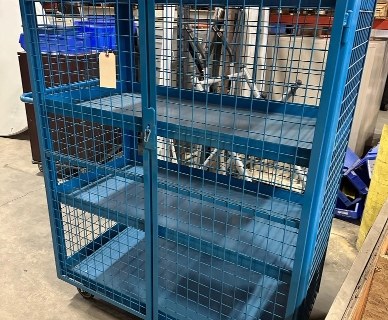 CAGES
Whether you need to secure high-value inventory or valuable assets, our cage storage solutions offer premium security that can withstand the most demanding environments. Choose from different sizes to suit your specific needs.