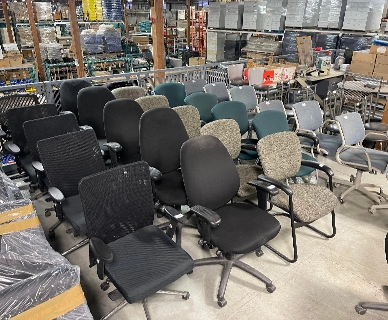 OFFICE CHAIRS
Office chairs play a crucial role in creating a comfortable and ergonomic work environment. At GD Liquidators, we offer a diverse selection to cater to different needs and preferences. Whether you're looking for executive chairs, task chairs, ergonomic designs, or conference seating, our inventory has you covered.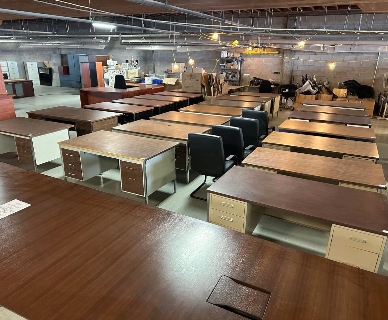 DESK UNITS
Desk units are essential for any office space, providing a functional and organized workspace for productivity. We offer a wide range of desk units to suit various needs and preferences, including executive desks, compact writing desks, collaborative workstations, and more. We have options to accommodate different styles and office layouts.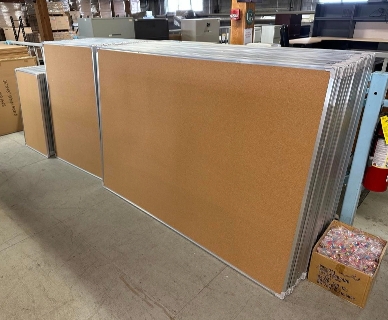 WHITEBOARDS & CORKBOARDS
Choose from whiteboards and corkboards in various sizes and styles. These handy tools are essential for bulletin boards, showcasing announcements, organizing schedules, writing meeting notes, and more. At GD Liquidators, we have options for whiteboards and corkboards to suit different office layouts.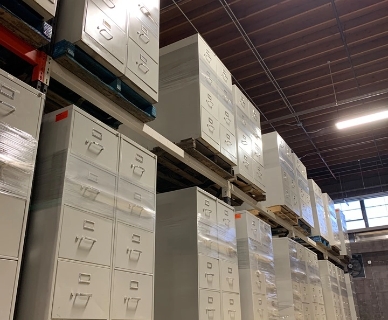 FILING CABINETS
Filing cabinets are essential for efficient organization and secure storage of documents in any office or workspace. Our selection of filing cabinets includes various sizes, styles, and configurations to accommodate different needs and to support the organization, accessibility, and confidentiality of your important documents.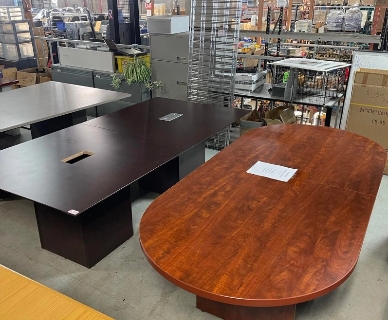 BOARDROOM & LUNCHROOM TABLES
Whether you prefer round, square, or rectangular tables, we have options that can fit any space and seating requirements. Choose from different sizes, colours, and styles to suit the aesthetics and needs of your business. From small executive meetings to large conference gatherings, we have you covered!